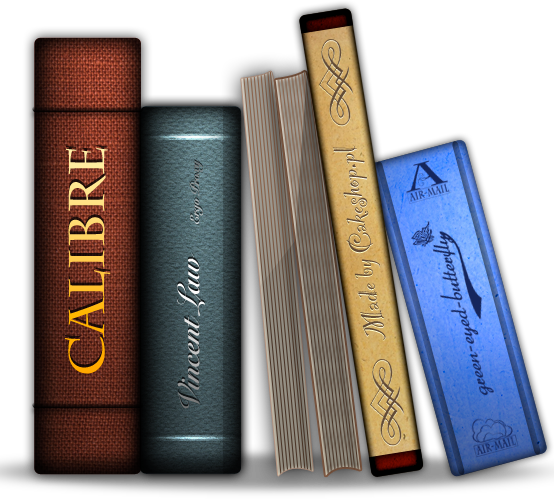 Wow, somehow I must find words to describe the awesomeness that is Calibre. Like, I mean. Seriously. I love Calibre. Almost as much as I love my fiance. Yeah, it's that awesome.
So, I guess I should tell you guys what Calibre is. According to the website, it's "the one stop solution to all your e-book needs." And boy, is it ever!
I have used this software almost as long as I've had a Kindle, so quite a few years. It's so easy to use, especially if you want to put books onto your Kindle (or other device) and it's in the wrong format. Calibre not only converts, it bulk converts! I've done a select-all and bulk converted many times, which saved me so much time. You can sort by author, title, or even file type. This is especially handy when you need to bulk convert from epub to mobi, which I've had to do numerous times.
If you get your books from a place other than the official Amazon/B&N ebook store, you can add your books to Calibre. It allows you to edit the metadata so that you can fix the name. This is handy if you have multiple books in a series and want to change the title to reflect which number the book is in the series. I did this with Terry Pratchett's Discworld series. Now, even if I don't have internet, I know which book is next in the series.
I also love the convert method. Almost every book I've put on my Kindle has had to be converted from epub to mobi. One handy feature is that if you have a lot of comics in the CBR file format, you can use Calibre to convert them into mobi. It doesn't ruin the comic and the text is still very easy to read.
Then there is the saving grace: you can copy your entire library from your Kindle and put it in a file on your computer. This was very handy for me, as I had most of my ebook files on my other computer. As I mentioned in my last blog post, I'm getting a new Kindle on Friday. I want to have my entire library transferred onto my new Kindle. With Calibre, I was able to take all of my books (many of which were not purchased in the Amazon store) and put them onto my other computer. Now, I'm ready to load up my new Kindle when it arrives.
The one thing that kinda bums me out about Calibre (which is not their fault) is that you cannot natively create collections and add books to them on an un-jailbroken kindle. This is more Amazon's fault than Calibre, as it requires special access to your Kindle to manage those collections. Kind of a bummer, but with everything else made so easy by Calibre, I'll take this one caveat.
So, if you're looking for an effortless way to manage your Kindle or ereader device, I HIGHLY recommend Calibre.
Oh, did I mention it's FREE!? And available for both PC, Mac, and even a "mobile" version (for Chromebooks!!!)
Yeah, you'll want to get it here.
Tags: calibre, discworld, ebook, fanfiction, kindle, reading, terry pratchett
---
Jen D.
Graduate of Rowan University with a Bachelor's Degree in English and a Bachelor's Degree in Writing Arts. Proud bibliophile. Proud mother to 2 cats.
---