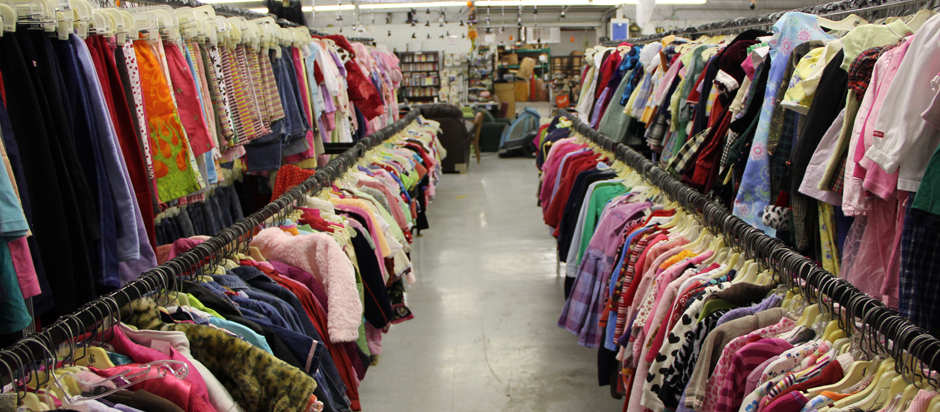 Here are a few tips for those of you curious about buying awesome stuff at thrift stores!
Have at least $10 in cash.

Many thrift stores have a minimum amount for card purchases, and with the affordability of their items, you often find yourself just short of that magic number.

Like them on Facebook!

This may seem strange, but trust me, it's important. My favorite thrift store often has sales on certain items, which is probably the reason my house became a library.

Don't be afraid to check eBay!

Sometimes, you can find the perfect item on eBay for cheaper than the thrift store. You could also use eBay to check prices if you're interested in thrift shopping for resell.

Keep an eye on the prices.

The thrift store I frequent occasionally gets name-brand items and has special pricing for them. For example, a purse could normally cost about $4.99 but if it's a Louis Vuitton, it might go for about $50. Thrift stores check eBay too.

Be wary of very-worn shoes.

This may seem like a no-brainer, but trust me, I've seen people buy worn-out shoes. While this could be a good idea if you're very strapped for cash, it isn't the best idea. When you wear shoes, they get worn in a way specific to your own feet. And since no one's feet are exactly the same, it could cause problems. Shoes are one of the few things you should buy new or near-new.

Check back often!

Thrift stores, especially chain or well-known ones, usually put new things on the shelves every day or they discount items. I've gotten great deals on things like crafting stamps and clothes because they had replenished their stock or they dropped the prices and I had visited often. I even managed to get two pairs of really cute, brand-new Converse shoes for $6 because I checked back.

Check the return policy.

My favorite thrift store chain allows returns for up to 14 days after purchase, but they are the exception, not the rule. A lot of thrift stores only allow returns for electronics and at that, only within a 24-hour window.

Try things on!

A lot of thrift stores have dressing rooms, and it's always best to try on clothes before you bring them home, especially at thrift stores with the limited return policies.

Enjoy!

Part of the fun of thrift stores is the find. Remember when you found that perfect dress, or the perfect pair of shoes? You get the same feeling at thrift stores, except better because everything is so affordable. It's so exhilarating to find a book you've been looking for at under $1.
Tags: advice, thrift, thrift store, tips, tricks