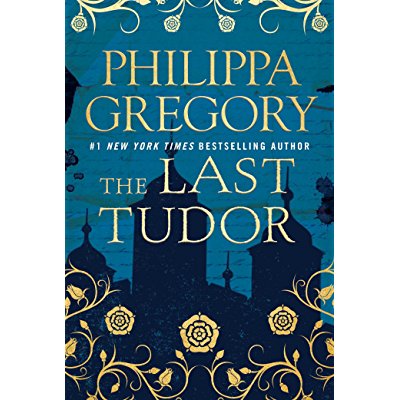 Another day, another review of a Philippa Gregory book. I feel I must again begin this with the disclaimer that I love her books. However, it's not unwarranted.
This book was no exception. I was so excited that even though a friend bought me a signed copy, I bought the Kindle copy so that I wouldn't ruin the physical book. I had waited to read this novel until after I had finished Three Sisters, Three Queens by Gregory, so that I could have my mind set in the correct time period.
This novel is told in three parts, each following one of the Grey sisters. The first section is told by Jane Grey, also known as the "Nine-Days Queen." She was forced to marry Guildford Dudley and then told that after her cousin Edward died, she was next in line for the throne rather than Mary, who was Henry VIII's oldest daughter. By all accounts, Jane was reluctant to take the throne, insistent that Mary was the true heir. Her parents and in-laws ignored her and pushed her upon the throne. She was only queen for 9 days until Mary came in and took the throne back. At first, Mary was lenient, leaving Jane in the Tower of London. However, since her father and father-in-law continued to muster forces to put her back on the throne, Mary I saw her as a threat and had her beheaded.
The second part is told through the point of view of Jane's younger sister Katherine. The bulk of her section occurs after the death of Mary I and the beginning of the reign of Elizabeth I. She had the gall to marry a man she loved (Edward "Ned" Seymour) without Elizabeth's permission. As she was a princess of the blood (and Elizabeth's presumptive heir), Katherine needed Elizabeth's permission to marry. As punishment, Elizabeth throws Katherine into the Tower. We end her section with Katherine as the mother of two strong boys, away from her husband and court.
The third part is told by Mary, Katherine and Jane's youngest sister. She is of short stature, supposedly having a twisted spine. She's often juxtaposed against the court dwarf, Thomasina. Like her sister Katherine, she married for love. And, like her sister, she was punished for it.
I really liked that we saw history progress through our three sisters. Each of them lends their own voice to the story. One thing that I noticed was that my love of Elizabeth was lessened because of her treatment of the sisters. She was not what one would call "kind." This was interesting, as some of Gregory's previous novels showed Elizabeth in a positive light. I liked that we are shown a different side of her, even if it's not her best side.
I highly recommend this novel to any history fans. We get to see history through the Grey sisters in a way that only Gregory can show.
To get your copy of "The Last Tudor" by Philippa Gregory, go here.
Tags: ebook, kindle, kindle oasis, novel, Philippa Gregory, signed, the last tudor