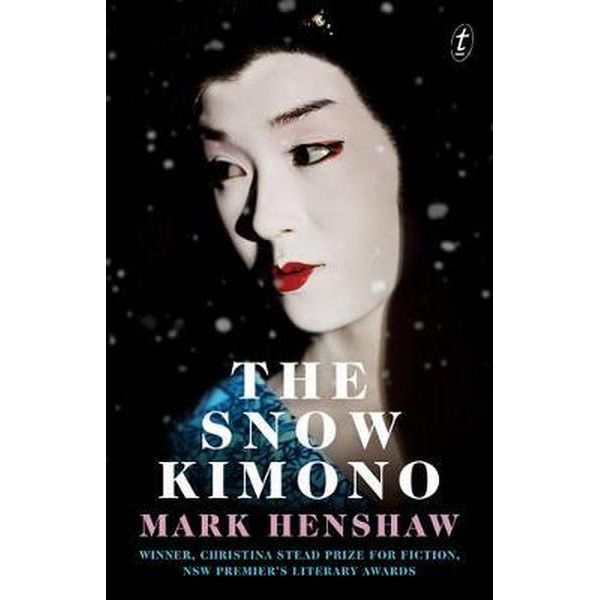 Hello Again,
Time for another review. I finished The Snow Kimono by Mark Henshaw a couple of weekends ago. I wanted to write a review right away, but I had to sort through my thoughts and by the time I did that, life caught up. Now a funeral and a company holiday party later, and here I finally am.
The book opens up with Inspector Jovert and his accident after a mysterious letter (be prepared because I found some other literary references in this book). The letter was from a woman claiming to be his daughter and asking to meet. After he recounts his accident, a Japanese man named Professor Omura comes to him and invites himself in. He explains that he, too, had a daughter, but she was not biologically his. Most of the novel is Professor Omura explaining the tale of his friend Katsuo, the real father of Omura's daughter, flaked with Omura's story as well as Jovert's.
At one point, Omura explains that his father liked puzzles. He liked them so much that he ordered a "western puzzle" and was disappointed because once complete, the image was the same as that on the box. This novel is one big puzzle.
All the characters' stories in this book are based on lies. I don't recall anyone telling the complete truth except one minor character.
The story is also told in fragments out of place, which you have to piece together to get the complete story, which again, is based on lies. So is it really the whole story?
I felt the ending was very confusing and did not explain anything at all so you are kept guessing. I like cliffhangers, but this wasn't one. I don't want to give anything away, but I came out of the novel feeling confused and not complete. I was a bit angry because I could not mentally tell if I did not understand, or if that's how the book wants you to feel.
Overall, I gave it a 3/5 due to the story fragments being captivating, especially Katsuo's, and the characters were interesting. The mystery was well kept and hard to guess (and I am normally pretty good at guessing the twists). I just didn't like the way the stories were scattered, how they didn't come together at times, and so many loose ends.
Have you read this book? If so, what did you think? Am I missing something? Let me know!
-K.
Tags: france, inspector, japanese, jovert, lies, mark henshaw, mystery, novel, puzzle, Review, the snow kimono