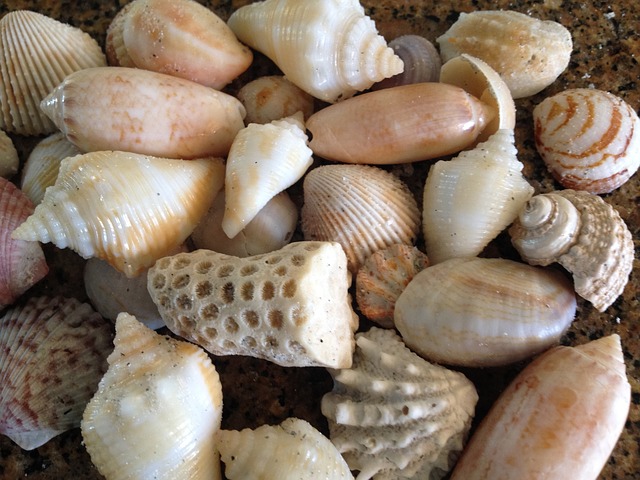 Seashell Hunting Tips
As an avid seashell hunter here on the Gulf Coast, I figured I'd give you all some tips that will help you find the perfect seashells.
Look them up ahead of time.

Knowing what you're looking for helps tremendously. Novice hunters will be impressed with a simple conch when there is the elusive Banded Tulip to be found.

Bring a seashell bag.

You gotta have somewhere to keep your stash of gorgeous shells!

If you can, wear bathing suit bottoms with pockets.

You never know when you're going to run out of room in your shell bag, and pockets are a good way to keep your favorite shells separate from the rest of them.

Get a shell net!

While you can grab shells with your hands, it's so, so much easier to scoop them up with a net that has a handle. If you can, have multiple nets. You don't want to miss out on a Lightning Welk just because your net broke.

Don't be afraid to blind-scoop.

While it's always good to look for shells in the water to scoop up, blind-scooping can give you surprise treasures. One time I blind-scooped and got a Tiger Shark tooth!

Don't let cold temperatures deter you!

While I wouldn't recommend diving into the water when it's cold, taking off your shoes, rolling your pants up, and going seashell hunting in December isn't a bad idea. A lot of people are hesitant to hunt in the cold, but that means more for you!

Buy water shoes.

When Poseidon is bountiful and gives so many shells that your feet hurt to step on them, it's wise to invest in water shoes. You never know when you might need them.

DREDGING IS LIFE.

Seriously. When they dredged here in Navarre, we found shells like the deep-sea Junonia. There were so many shells that it hurt not to wear water shoes!

Set a time limit.

If you can wear a watch, do so. If you're anything like me, you could seashell hunt all day.

Have fun!

Seashell hunting shouldn't be a job or a chore. Do it for the fun and for the thrill of finding your favorite shell. You'll enjoy it all the more.
Tags: banded tulip, dredging, hunting, junonia, seashell, seashell hunting
---
Jen D.
Graduate of Rowan University with a Bachelor's Degree in English and a Bachelor's Degree in Writing Arts. Proud bibliophile. Proud mother to 2 cats.
---